KPGeo is a global business as a result of the involvement and creativity of the team of managers and specialists. We believe that our people are our most valuable resource.
Average years of experience
Employees with
college degrees – Photogrammetry/ GIS/Surveying
Employees with advanced degrees
Employees licensed as surveyors
Employees licensed as photogrammetrists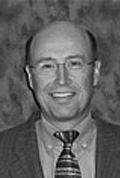 Douglas Leibbrandt
Director of KPGeo LLC
email: d.leibbrandt@kpgeo.com
tel: +1 816 695 3357
Douglas Leibbrandt is a founder of KPGeo and currently serves as Director of KPGeo LLC. Prior to KPGeo, Mr. Leibbrandt served as General Manager at M.J. Harden, a GeoEye Company. Prior to M.J. Harden, he served as General Manager of GE's Global Geospatial Solutions Group and Senior Vice President of M.J. Harden Associates, Inc. Mr. Leibbrandt's earlier career included positions at Black & Veatch and the Defense Mapping Agency Aerospace Center in St. Louis, MO. Mr. Leibbrandt holds a Bachelor of Science in Geology from Fort Hays State University.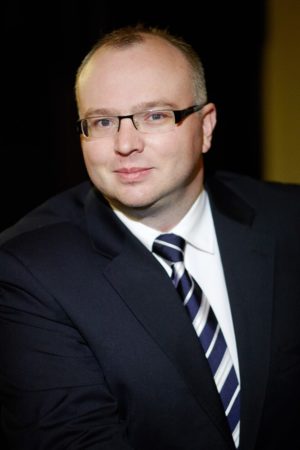 Pawel Ziemba
Chief Executive Officer
email: p.ziemba@kpgeo.pl
tel: +48 607 604 007
Pawel Ziemba is a founder of KPGeo and currently serves as Chief Executive Officer of KPGeo PL. Prior to KPGeo, Mr. Ziemba spent 2 years with Ministry of Foreign Affairs of the Republic of Poland as a Member of Polish Government Team negotiating Polish access to European Space Agency. The same time Mr. Ziemba supported creation of Satellite Image Analysis Centre in the MFA. Prior to MFA, Mr. Ziemba was a Regional Sales Manager for DigitalGlobe Inc. Mr. Ziemba's earlier career included Director position at Satellite Centre for Regional Operations (Polish Defense Satellite Ground Station). Mr. Ziemba received his Juris Doctor with honors from Silesian University (Poland) and from Cambridge University (UK).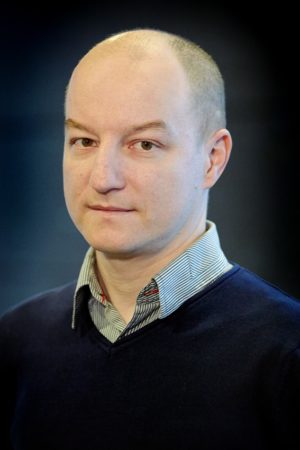 Marcin Bekas
Director Geospatial Operations
email: m.bekas@kpgeo.pl
tel: +48 606 684 526
Piotr Wcisło
GIS Production Manager
email: p.wcislo@kpgeo.pl
tel: +48 606 684 547
Zbigniew Matonóg
LiDAR/Ortho Production Manager
email: z.matonog@kpgeo.pl
tel: +48 606 684 591