THE SITUATION
The purpose of this LiDAR project was to provide high accuracy, classified multiple return LiDAR for approximately 3,135 square miles in five counties in South Dakota. This project supports the Statewide LiDAR initiative. The contracted data sets are suitable for the development of contours for use in hydraulic/hydrologic model development, and for assessing environmental impacts. Typical uses for the data sets include: FEMA flood plain map modernization; DFIRM map updates; watersheds and other hydro studies per FEMA specifications; county mapping projects which include several uses, in addition to flood mitigation assessment; and mapping projects that include accuracy verification, reporting and meta data.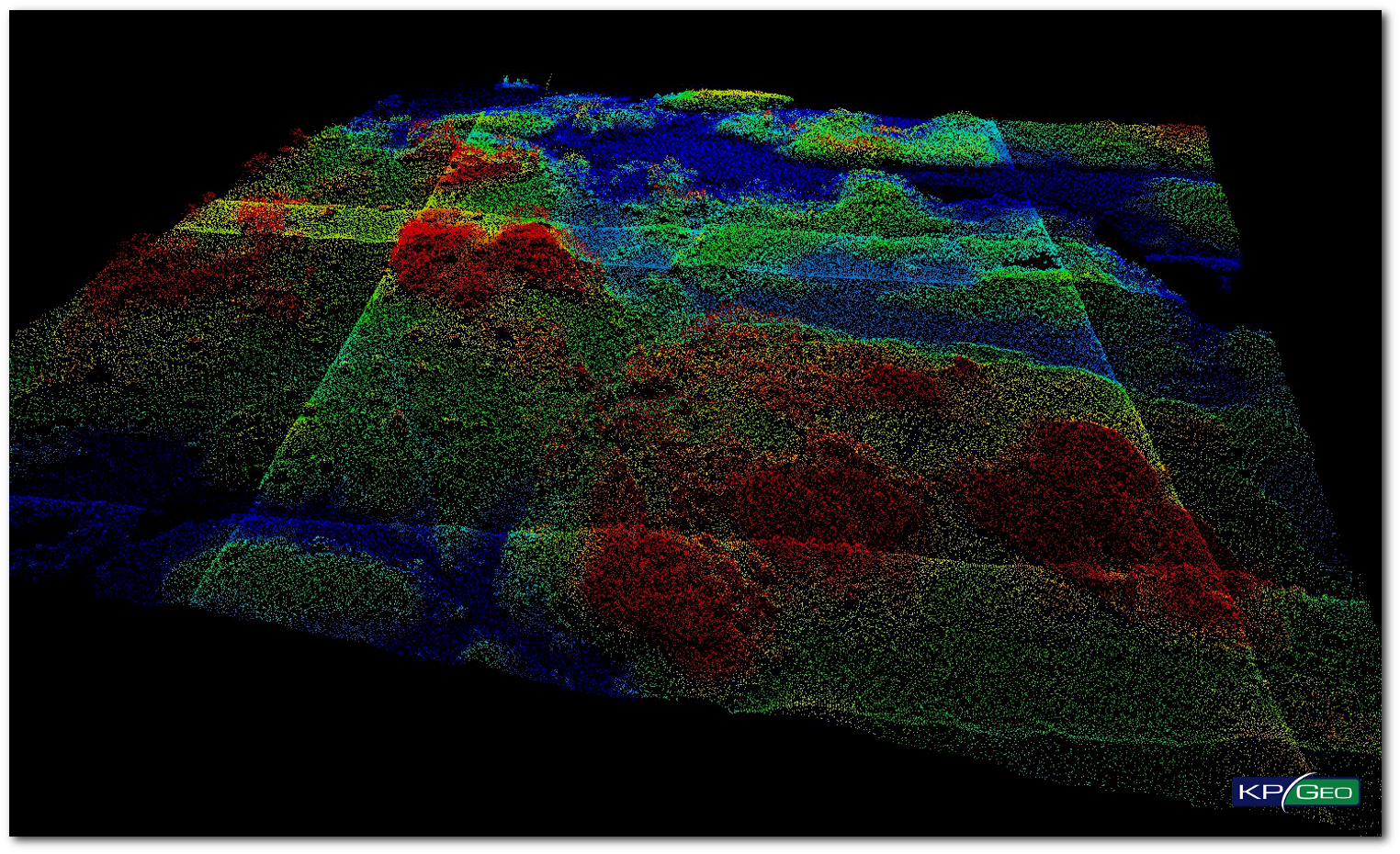 THE APPROACH
QSI partnered with KPGeo to provide back-office support for the State of South Dakota's LiDAR project. The LiDAR data were acquired by QSI using two different airborne collection platforms. KPGeo's scope of work included the calibration of all LiDAR data including clean-up, breakline collection and classification for five counties in South Dakota.
THE RESULT
Overall the LiDAR data products submitted to QSI met or exceeded both the absolute and relative accuracy requirements as well as technical requirements set out in the Project Management Plan for this project. The quality control requirements of KPGeo's program were adhered to throughout the project cycle to ensure product quality.

Client Contact
Miles Strain, Senior Project Manager
Email: mstrain@quantumspatial.com