THE SITUATION
With a start of 2015 Eskilstuna municipality in Sweden, published an inquiry for photogrammetric mapping services. The main purpose was the update of the municipalities geodatabase, according to Swedish standards for base maps. Total area of mapping is 20,000 hectares, with updates to the geodatabase with more than 200,000 objects grouped in feature classes: hydrology, communication, buildings and DTM elements. The area of interest was divided into 7 areas and delivered individually according to priority order from the customer.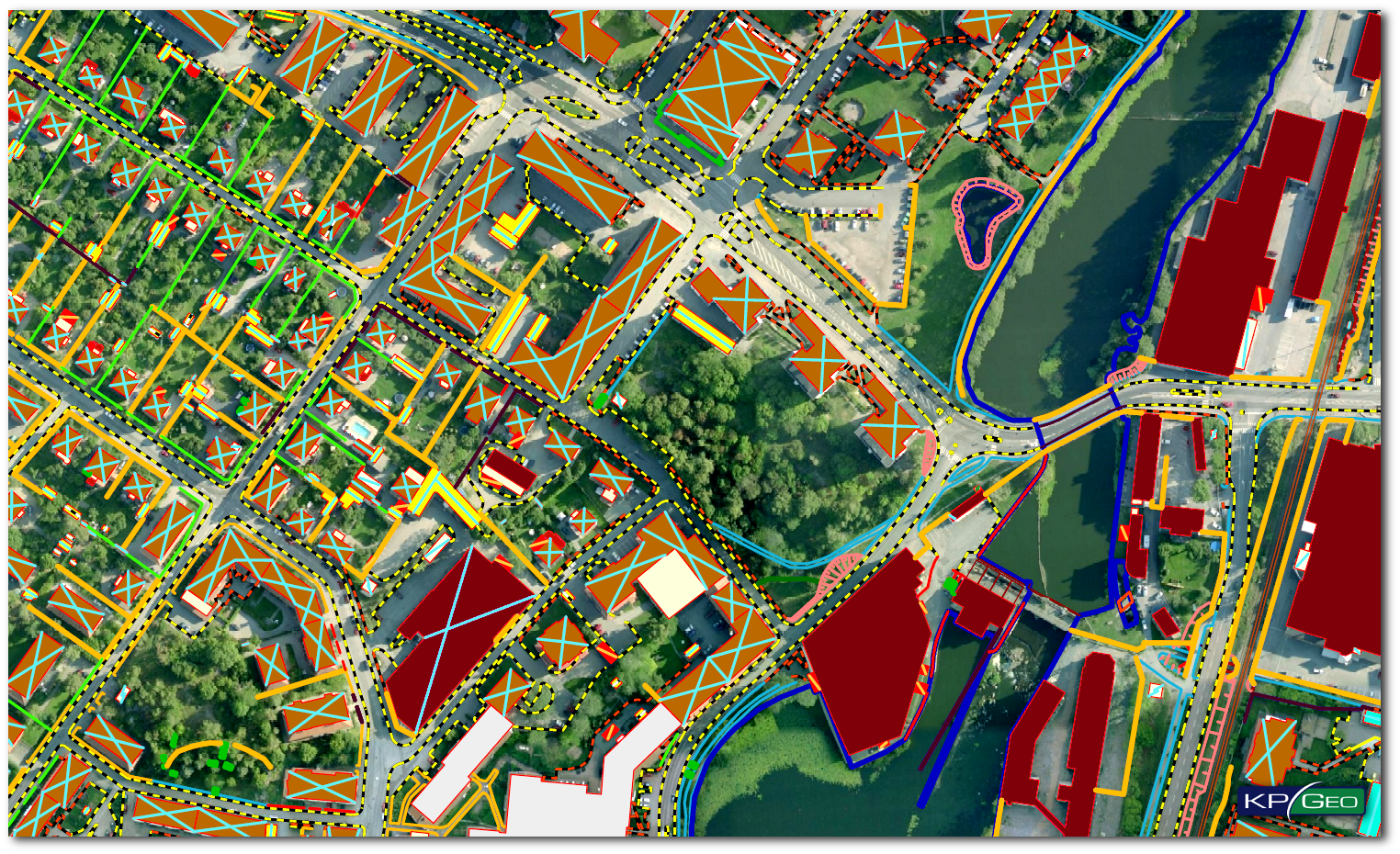 THE APPROACH
Terratec AS Company selected KPGeo as a subcontractor to perform production work connected with the Eskilstuna database update. A key requirement of the project required KPGeo to perform the production work without creating a version of the database. The KPGeo team prepared a workflow based on the multi-user ArcSDE technology from Esri which provided the ability to work directly on the municipalitie's database. Thanks to the integrated BAE Socet Set software, all photogrammetric 3D mapping was realized with synchronization to Esri ArcGIS.
THE RESULT
KPGeo delivered all 7 sub-areas according to the delivery schedule. The client performed field checks on all mapping deliverables using GPS control measurements. All checks showed perfect alignment of the objects in the geodatabase.

Client Contact
Arkadiusz Szadkowski, Production Manager Processing
Email: arkadiusz.szadkowski@terratec.no