THE SITUATION
In 2017 DigitalGlobe was awarded a project to create Land Use/Land Cover (LULC) maps of the Philippines which were derived from high resolution satellite imagery. LULC maps are created as a result of automatic classification of multiband images, manual adjustments and vectorization. In the automatic classification process information are extracted from spectral bands of the images. The goal of the classification is to assign a cell to a known class, grouped in categories like: forests, urban areas, water, soils.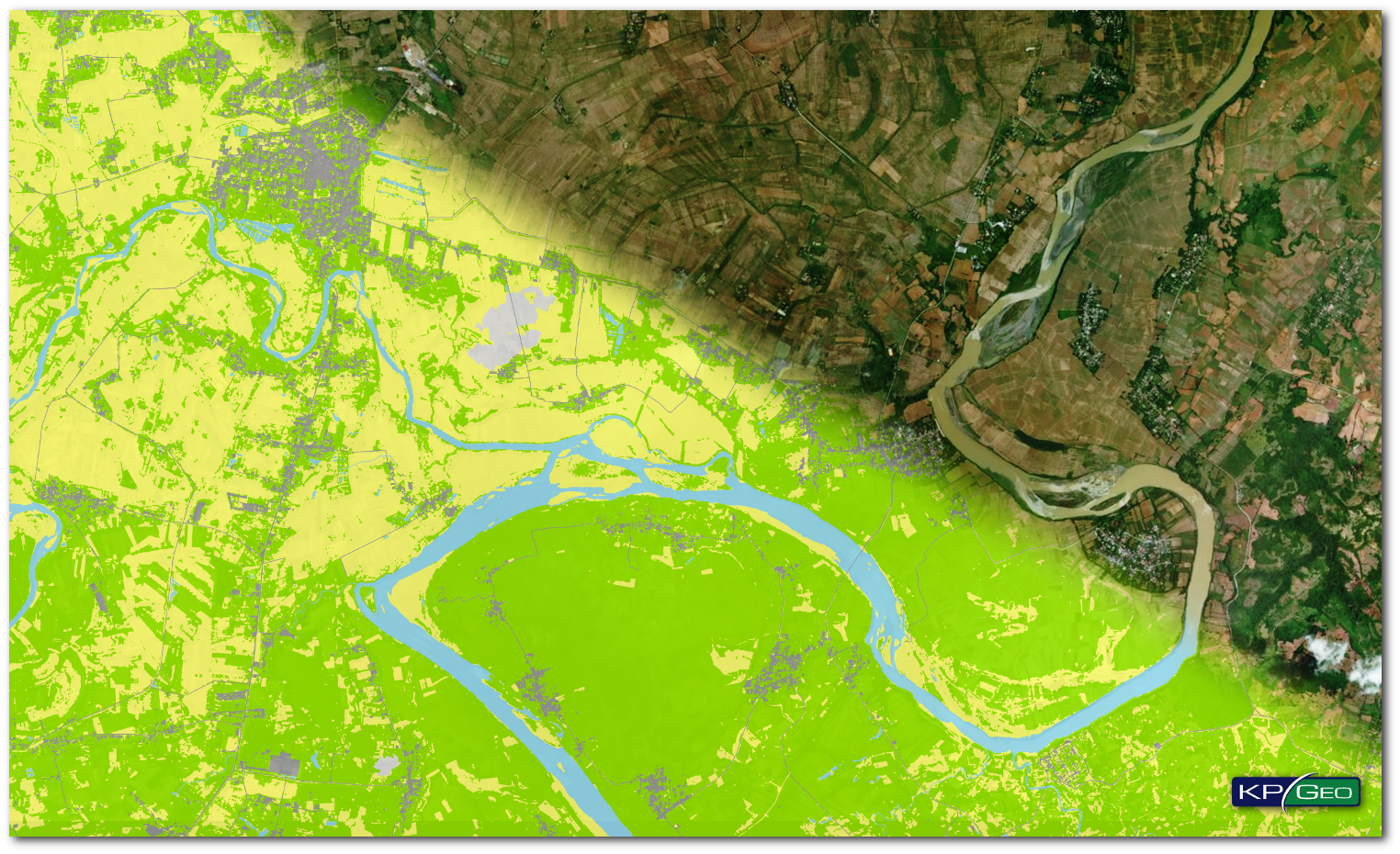 THE APPROACH
DigitalGlobe selected KPGeo as a subcontractor to provide data services to support this project. KPGeo was responsible for building the production workflow and creation of LULC maps using high resolution satellite imagery. The LULC maps had to be delivered in two formats: raster format GeoTiff and vector format Esri shapefile. Classification accuracy for each class was 90-95%. The accuracy had to be checked using a Confusion Matrix.
THE RESULT
The production workflow for the LULC project started from a thorough knowledge of the customer's written requirements and specifications. In the project realization phase we used unsupervised LULC methodology and developed several scripts to support data clean up, filtering, smoothing boundaries and removing small isolated regions. The initial results were prepared in raster format and converted to vector format.

Client Contact
Michelle L. Dolinar, Supply Chain Project Manager
Email: michelle.dolinar@digitalglobe.com